Hotel Info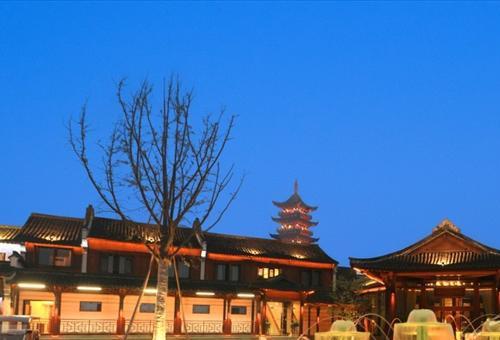 Dockside Boutique Hotel Wuzhen Tongxiang(In Xizha Scenic Area - ticket included), located under the famous White Lotus Tower in Xishan, and it is close to Beijing-Hangzhou Grand Canal.

The Dockside Boutique Hotel, originally called "Wangjinli Inn", was a guesthouse for boatmen and merchants on the canal. It was the most prosperous inn in Xishan of Wuzhen at that time.

In 2010, Wuzhen Xishan scenic spot began to rebuild "Wangjinli Inn". After two years' construction, the new hotel turned into a garden-style boutique hotel. The hotel lobby is made of precious mahogany and features Chinese traditional "double pavilions" building style.

This luxurily decorated hotel also provides Chinese and Western restaurants for those dining in. Business guests may take advantage of the meeting room.