Hotel Info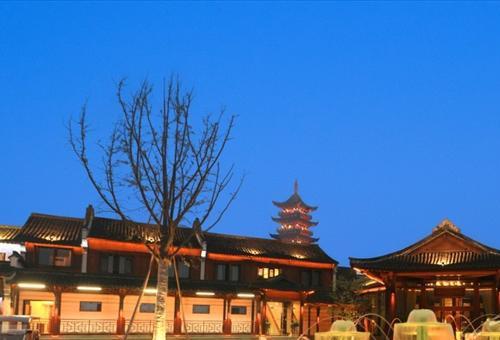 Dockside Boutique Hotel Wuzhen(In Xizha Scenic Area)
Tongxiang is located under Xizha's famous White Lotus Pagoda, on the north side of Qiaoli Bridge, close to the Beijing-Hangzhou Grand Canal, and from the source of Tianmu in Hangzhou to Huzhou. The hotel is connected to the north of Jiangsu, meandering north to Beijing, and rebuilt on the Tongji Bridge of the Mingzheng Decade, the traffic is smooth.
Dockside Boutique Hotel Wuzhen (In Xizha Scenic Area) Tongxiang was originally called 'Wangjingli Inn'. It is a boat house inn that specializes in receiving water merchants on the canal. Later, there was a 'Xianjin Temple Ferry'. Wangjinli Hotel. ' Today Wangjinli has become a boutique garden-style resort hotel, providing guests with efficient and high-quality services.
The hotel's lobby adopts the traditional Chinese 'double pavilion' building structure, and selects the finest redwood to show you the beautiful mood of the promenade and the shaded hibiscus.
The hotel's guest rooms are elegant, sophisticated, and spacious. At the same time, the hotel has a full range of self-service Chinese (Western) restaurants, meeting rooms and other supporting facilities, allowing guests to enjoy the slow time of charming Wuzhen.